Event networking made easy
The most widely used and award-winning conference partnering system that biotechs and pharma companies love.
Super charge life science networking
Get the most out of conferences before, during, and after the event. The platform is integrated with Deal so that you don't miss out on any meeting or follow up.
150+
Conferences use Inpart to manage and delegate meetings
50K+
Meetings powered annually at the biggest conferences
30K+
Delegates schedule their meetings on the system
Conferences worldwide use Inpart to power their events
"BIO values Inpart's capabilities in supporting the BIO International Convention, the largest networking and tradeshow event for the biotech industry. Since we started working with Inpart, we have doubled the number of meetings per visitor, thereby increasing attendee ROI, while simultaneously enhancing annual attendee retention."
Senior VP, Membership & Business Strategies BIO
Power your event
Use Event to help your business stand out.
Simplify networking
In a technically complex industry, empower delegates at your event with a partnering platform dedicated to the life sciences.
Increase registrations
Promote productive experiences to drive registrations and cultivate interactions.
Stay up to date on the go
The mobile app makes it easy to request a new meeting, reschedule an existing one or exchange messages with conference attendees.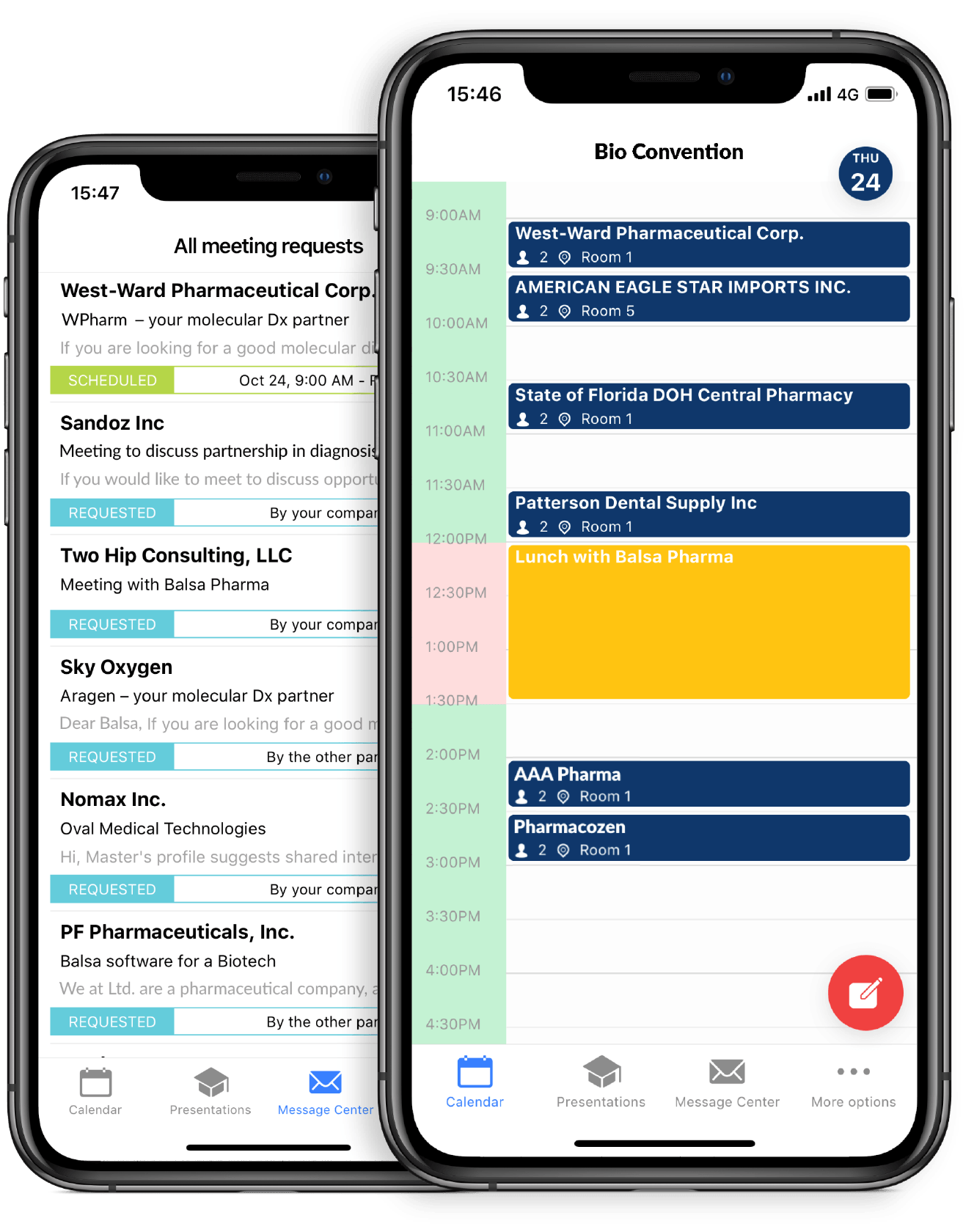 Why choose Inpart Event?
Amplify outreach
Power your event with the right tool to organize meetings, drive registrations, and cultivate interactions.
Foster collaboration
Promote positive and productive experiences during your event.
Accelerate deals
Ensure that the most promising meetings occur, resulting in the most beneficial deals for participants.